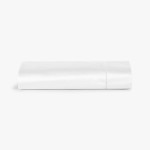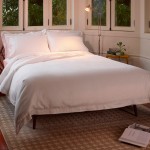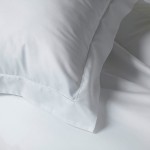 Sleep on the ultra-soft Cotton-Silk Flat Sheet for the perfect ending to every day.
The unique blend of Supima® cotton and Mulberry silk makes this ultimate luxurious fabric with hemstitch incredibly resilient, durable, naturally breathable and hypoallergenic.
Made in Portugal.
Mattress size 90 cm (180x280 cm)
209,90€
Mattress size 135 cm (210x280 cm)
264,90€
Mattress size 140 cm (240x280 cm)
289,90€
Mattress size 150/160 cm (260x280 cm)
309,90€
Mattress size 180/200 cm (290x280 cm)
329,90€
Cotton-silk: a perfect and luxurious blend
When we think of luxury, one material that immediately comes to mind is silk. We are proud to introduce a perfect blend of real Supima® Cotton and fine Mulberry Silk, resulting in truly exquisite bedding that represents the best in craftsmanship.
Ever heard of Guimarães? In a direct-to-consumer initiative, senseslinen provides products directly from factory in our small historic town to the world.
Supima® Cotton and Mulberry Silk
We use authentic Supima® Cotton and Mulberry Silk, which combines in one ultimate luxurious fabric the benefit of the world?s most premium fibres.
K

Very mild fine wash at 30º C or below

We ship our products to any country in the European Union. Orders are delivered within 3 to 5 working days, except for stonewash percale and linen. For more information about shipping please consult our FAQ.

If for any reason you are not satisfied with your purchase, let us know what went wrong and we will be happy to accept returns or exchanges up to 30 days after purchase. For more information about returns please see our FAQ.

We accept Credit Card, Bank Transfer, Paypal and Klarna. Please note that we only accept one type of payment per order.