Fabrics
All you need to know to choose the best sheets
We select the purest fibres in the world to ensure the exceptional quality of our products.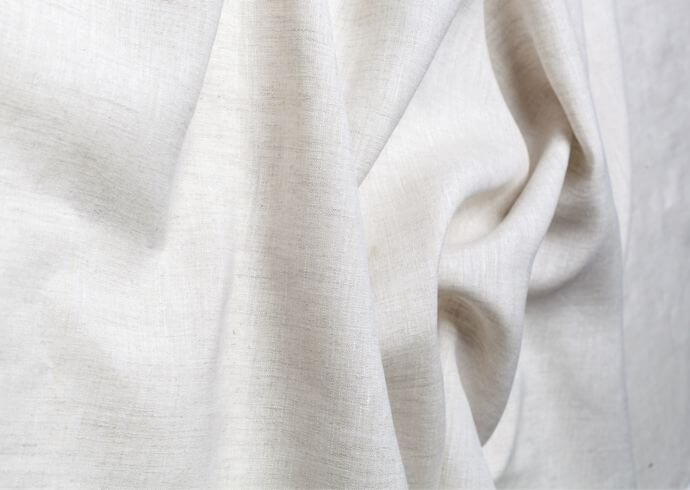 Linen
Part of our lives and heritage
Linen is an inherently European product. This proximity has created a unique industry, with professions that range from growers to weavers, from knitters to traders, that encompasses every possible company, from the smallest corner stores to the largest factories. Linen is intertwined with the social fabric of the land.
Egyptian Cotton™
What makes it so special?
A lot of what makes quality bedding special is always down to raw materials. If you don't start out with an elite product, all the technique and manufacturing skills in the world will still always produce a subpar product. Egyptian Cotton™ is one of the finest raw materials in the world.
Percale or sateen
What should I choose?
There are several important questions you need to ask yourself when there comes the time to purchase quality bed linens. If you find exactly the right product, you will improve the quality of your sleep to an extent that you may not realise at first glance. And, if you improve the quality of your sleep, you will be sure to improve your life quality right alongside it.
SUPIMA® cotton
What makes it so wonderful?
Have you ever read the label of one of your favourite bed sheets and found the word SUPIMA on there, and wondered what it meant? Maybe you found a reference to it online? Well, SUPIMA® cotton is one of the finest cottons in the world.
Mulberry silk
An elite product
Mulberry silk has a long and storied past. It is grown in China, and it has a long tradition. The silk is made by the larvae of the Bombyx mori, the domestic silk moth. In this aspect, it is not unique. What makes it unique is what the larvae are fed. They eat only leaves from the mulberry tree, and it is that very special diet that allows them to weave such a perfect, smooth, silk.
From factory to consumer

Made in Portugal, directly manufactured from Guimarães to the world.
Risk-free 30-night trial

30-night sleep trial plus free shipping in all orders over 100€.
Egyptian Cotton

100% certified Egyptian Cotton up to a 1000 thread count and Oeko-Tex certified.
Sustainability Commitments

We are measures to deal with the climate crisis, certified by climate neutrality.