Care guide
Keep all your senseslinen items looking their best with these care tips. Our products are made from natural fibres that can be machine-washed at home, however, make sure to read the labels. Sleep better with our do's and don'ts!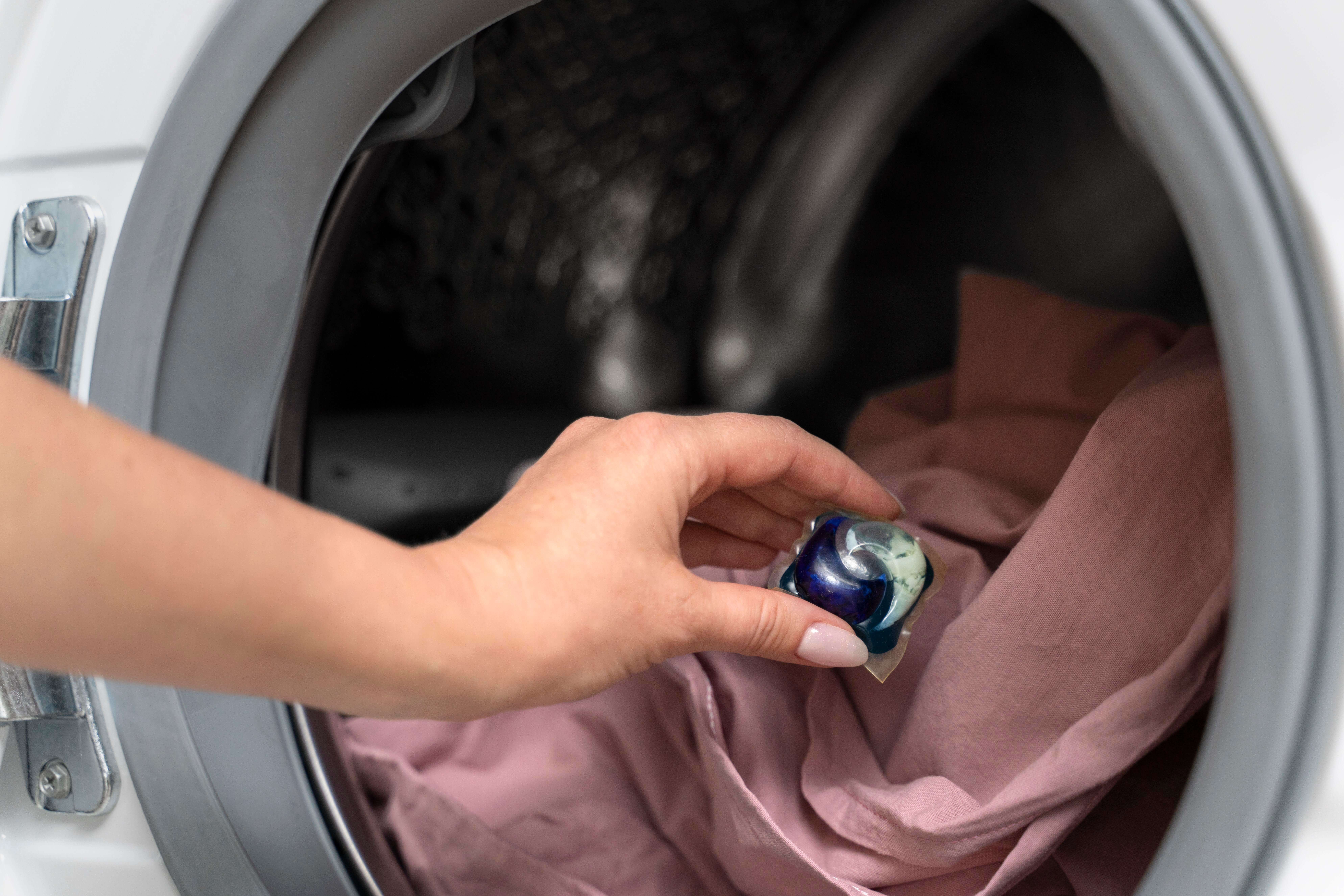 Machine washing
Regular washes are a must, so run a load every week. Also, make sure you wash your sheets separately from other items - especially clothing with zippers on it. Another thing to bear in mind is that washing your pillowcase isn't enough, so we recommend laundering your pillows at least once a season to remove dirt, dust, drool and more. Remember to take care of the environment: wash at low temperatures. And, for better results, try using natural detergent for a long-lasting great feel.
Drying & ironing
We recommend a medium to low setting for drying bedding. About ten minutes before the cycle is over, take your sheets out. Tip: if you love a crisp-feeling bed, iron them now, while they still are a little damp. You can also hang-dry to preserve fibres and colour, but never dry it on too high temperatures. If you iron, always check to make sure your steam iron is clean – mineral deposits may build up and cause brown spotting. Spray with water for stubborn wrinkles, if needed. To restore the lustrous face of sateen or cotton-silk fabrics, iron on the reverse side.
Storing
If you cram your comforters into a plastic bag and keep them in the garage, it is probably time to change that. Before you store your comforters, duvets and quilts, they should ideally be clean and completely dry. Blankets are incredibly breathable, so it is reasonable to use one year-round. If you are going to store them, do so in a cotton storage bag or roll it into a cotton sheet. When you unpack it, just give it a few shakes to fluff the down, and you will be good to go. One of the easiest methods to storage bed sheets is to fold and store them inside pillowcases. Remember that natural fibres need to breathe, so store bed linens in a cool, dry, well-ventilated area, shielded from long exposure to direct sunlight.
What to avoid
To maintain the premium quality of your bedding, avoid harsh liquid, powdered detergents, fabric softeners, dryer sheets and bleaching agents as they coat and weaken natural fibres. Also keep your bedding away from household cleaners and personal care products that contain benzoyl peroxide or alpha hydroxy acids to prevent discoloration. Don't forget to remove jewelry and watches, or other accessories that may damage fibres while sleeping.
Replacement
Frequent washing breaks down even the highest quality bedding, so replace your sheets and duvet covers when you see signs of aging, such as stains or fraying borders. For a quick bedding update, replace pillowcases every six months, as oils from your skin and hair, makeup, moisturizers, etc. transfer to the fabric while you sleep. Duvets should be replaced when they begin to look limp or flat, and pillows should be replaced when they no longer look evenly filled after fluffing.