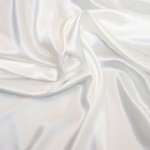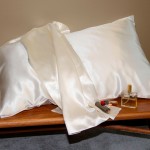 Wake up like royalty with the fabulous Silk Oxford Pillowcase, woven from the most lavish fibre in the world and finished with simple stitch.
Known for its amazing natural properties, softness and lustrous look, the Mulberry silk fabric is breathable, durable, hypoallergenic and temperature-regulating, helping to prevent ageing and hair thinning.
Made in Portugal.
Bed linen woven from 100% Mulberry silk is from another world. It is naturally hypoallergenic and temperature-regulating, it reduces humidity in your bed by up to 50%, and it contributes to your health and appearance.
Ever heard of Guimarães? In a direct-to-consumer initiative, senseslinen provides products directly from factory in our small historic town to the world.
Resourcing to the highest quality of silk in existence, we provide you with the most luxurious fabric and its wonderful benefits: 100% Mulberry silk.
K

Very mild fine wash at 30º C or below

We ship our products to any country in the European Union. Orders are delivered within 3 to 5 working days, except for stonewash percale and linen. For more information about shipping please consult our FAQ.

If for any reason you are not satisfied with your purchase, let us know what went wrong and we will be happy to accept returns or exchanges up to 30 days after purchase. For more information about returns please see our FAQ.

We accept Credit Card, Bank Transfer, Paypal and Klarna. Please note that we only accept one type of payment per order.